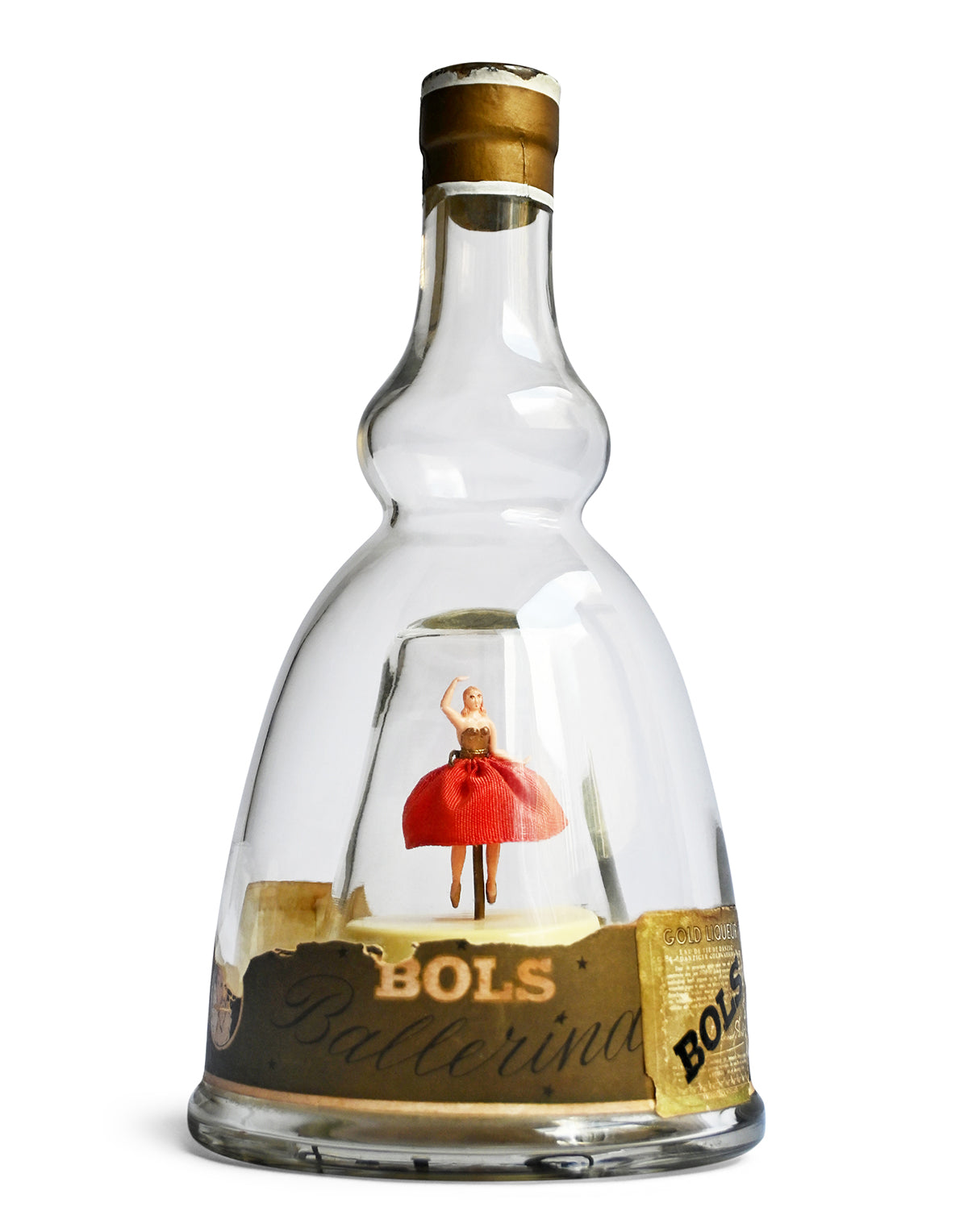 Isn't she lovely? Isn't she wonderful? Wind up this magical music box liquor bottle and watch the etoile command the spotlight with her pirouettes. Vintage, one of a kind. 
 9" high, 4.5" deep
5166660
Shipping
Listed below are the shipping options available for your edwardbess.com order:>
Ground service delivery within 5-7 business days from when your order ships.
2-day service delivery within 2 business days from when your order ships.
Overnight service delivery within one business day from when your order ships.
edwardbess.com ships via Fedex to addresses within the continental United States only. We regret that we do not ship outside the continental United States. Orders containing perfume are not eligible for expedited shipping due to air transport regulations.
Shipping Charges
Ground - $8 / Complimentary for orders $50 or more
2-day - $25
Overnight - $45
Return Policy
Edward Bess offers products of the highest standard to ensure your utmost satisfaction. Items purchased from edwardbess.com are final sale.
Damaged Items
If you receive an item that is damaged, please email
customerservice@edwardbess.Com
immediately.